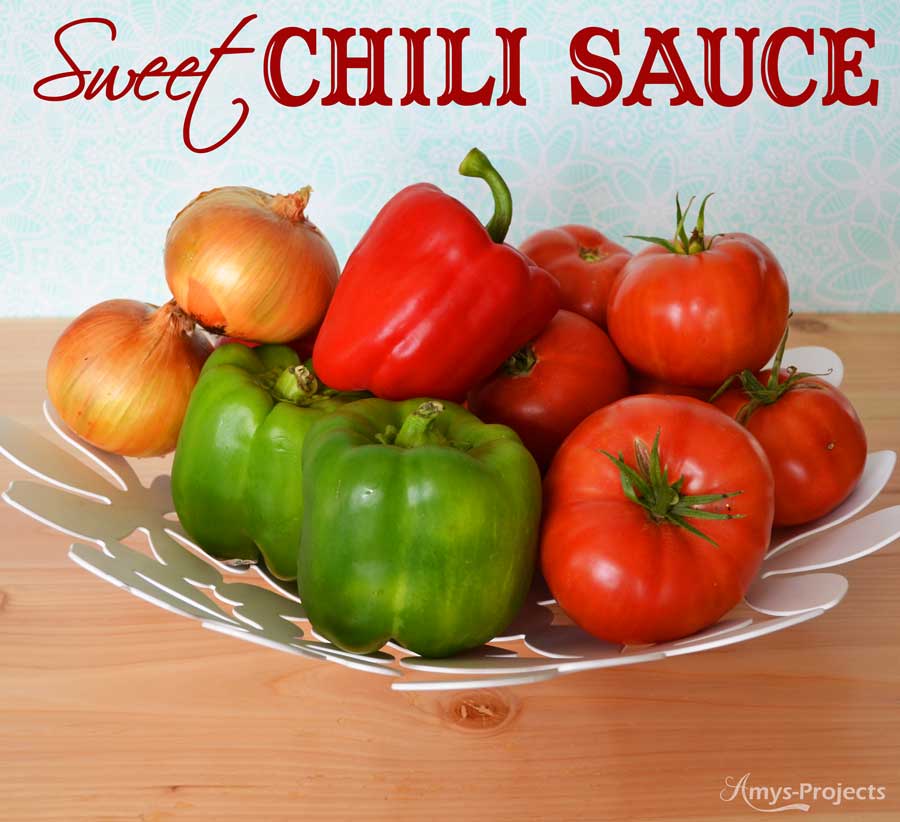 Oh man, fresh homemade chili sauce is sooo much better in recipes than store bought. This recipe is a sweet chili sauce, not hot. We absolutely love it on top of our meatloaf and in baked beans, delicious.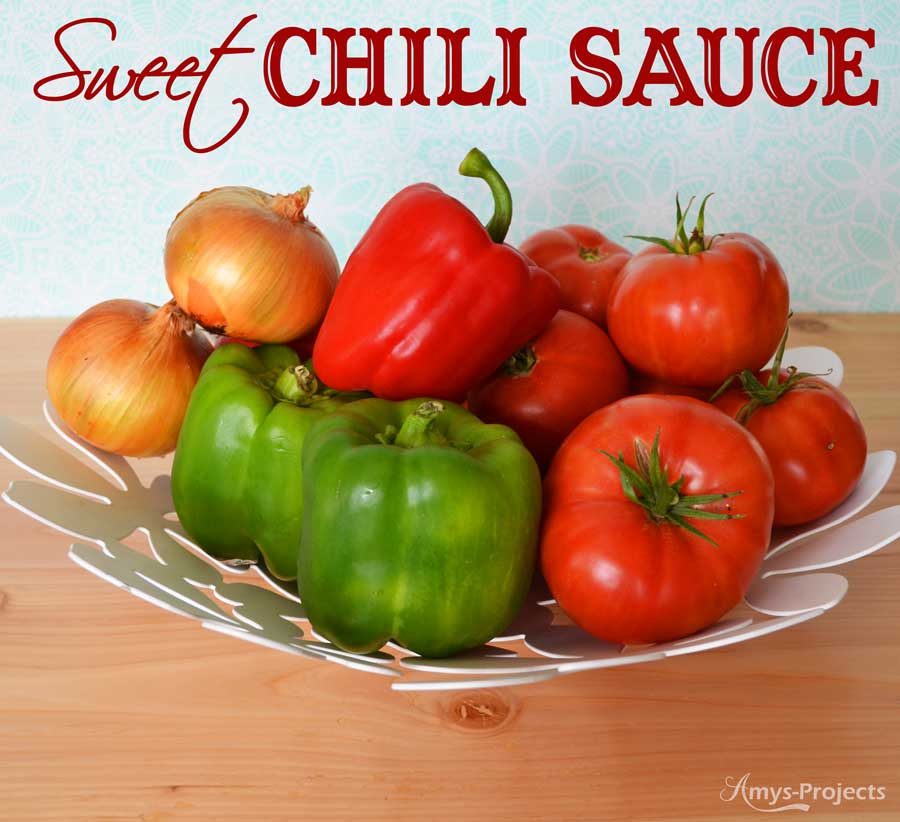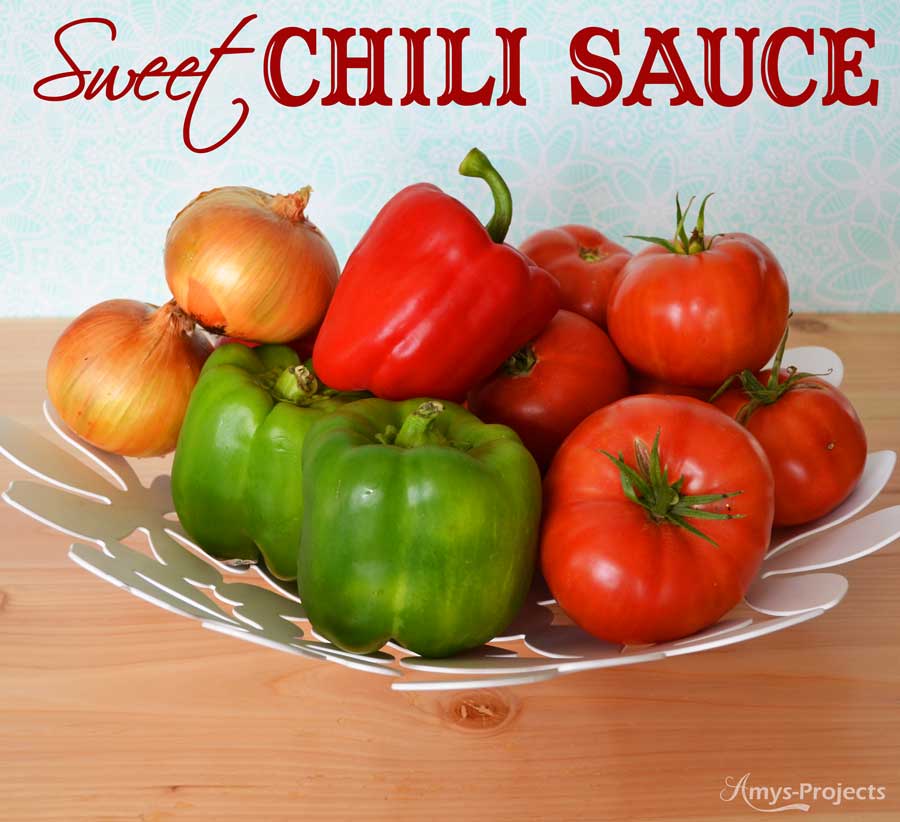 Sweet Chili Sauce Recipe
4 quarts finely chopped or ground tomatoes
2 cups ground onion
1 cup ground red bell pepper
1 cup ground green bell pepper
2 cups vinegar
2 tbs salt
1 cup brown sugar
1 cup white sugar
add at the end
1 tsp cinnamon
1 tsp allspice
1/2 tsp cloves
1/4 tsp ginger
Grind up the peppers and onions. This can be easily done in a food processor or pulse it in a blender.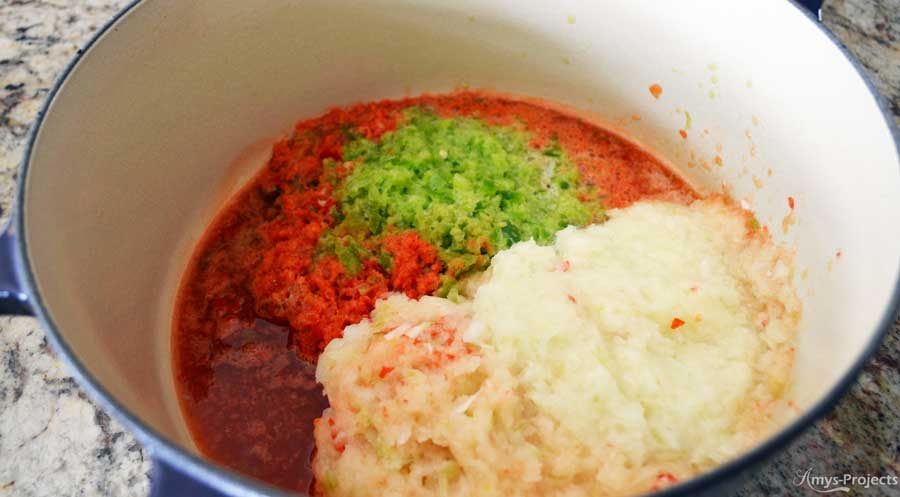 Dice up the tomatoes and add them to the pepper and onions.

Add the vinegar, salt, brown and white sugars and bring to a boil then turn to simmer, stirring occasionally.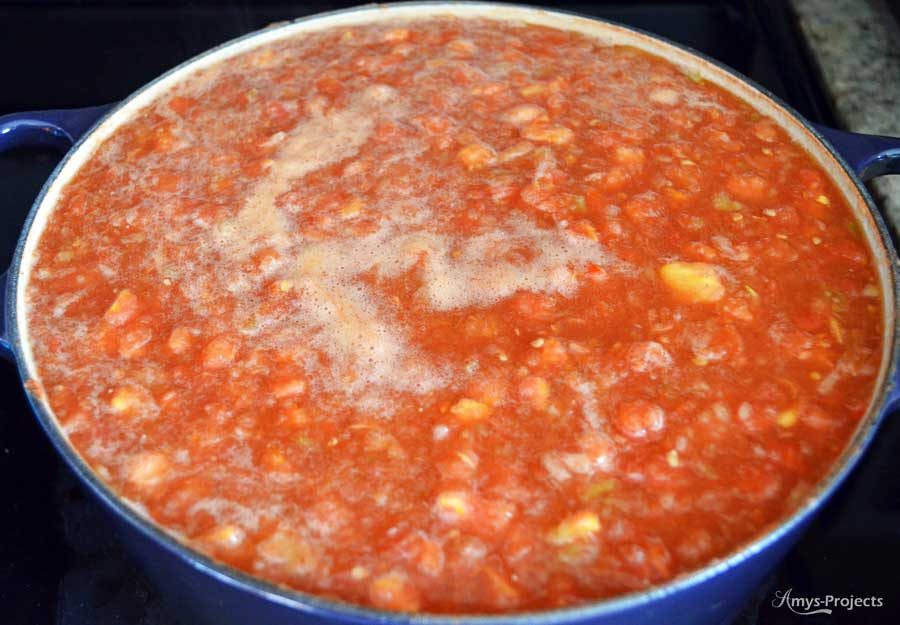 Let the sauce simmer for about 4 hours, or until it reduces 1/3 to 1/2 depending on how you like your sauce. Stir in the cinnamon, allspice, cloves and ginger.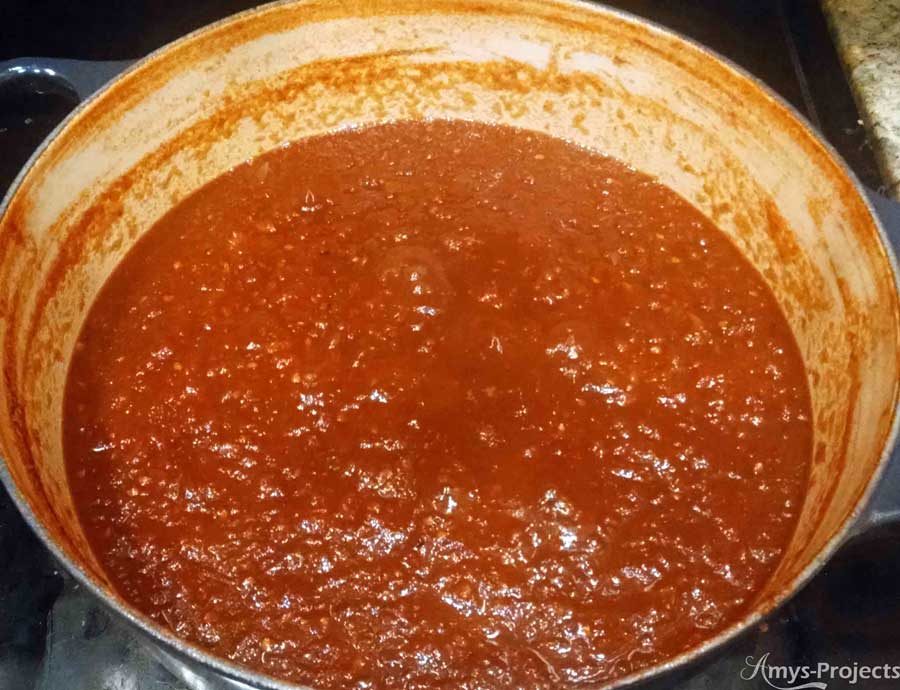 If you want, you can freeze this in freezer bags. This sauce is easily canned. Prepare 5-6 pint jars by washing and sterilizing the jars. Start heating a large pot of water for a water bath. Fill the jars with chili sauce, leaving 1/2″ head space. Clean the jar rim, top with a new lid. Snugly place a clean band on the lid. Once the water bath is boiling, place the jars in the water for 30 minutes, (I'm at 4,000 ft). Make sure the water is at least 1″ above the jar tops. Once the time is up, pull the jars out and set aside for cooling. The lids should 'pop' or seal within a few hours. If any of the lids do not seal, pull the lid off and clean the rim and reprocess or place in the fridge to use.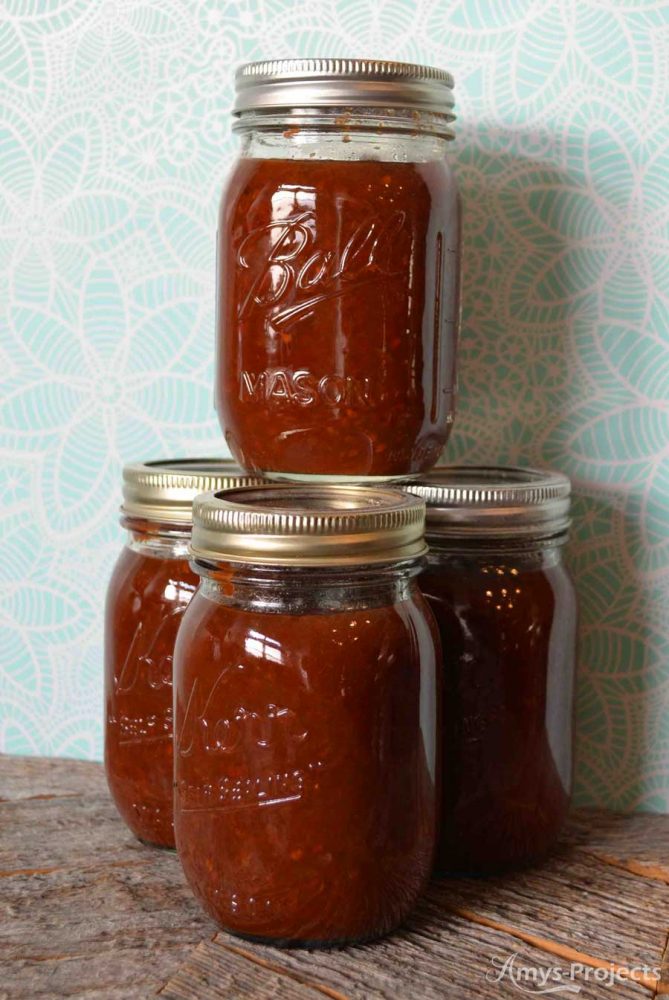 Enjoy your homecanned sweet chili sauce! Pin it…please 🙂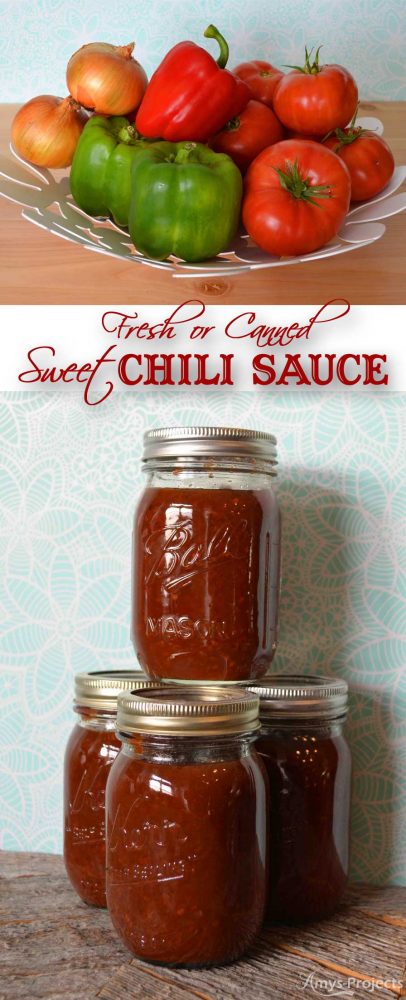 [yumprint-recipe id='4′]Linked to my favorite link parties, Savvy Southern Style