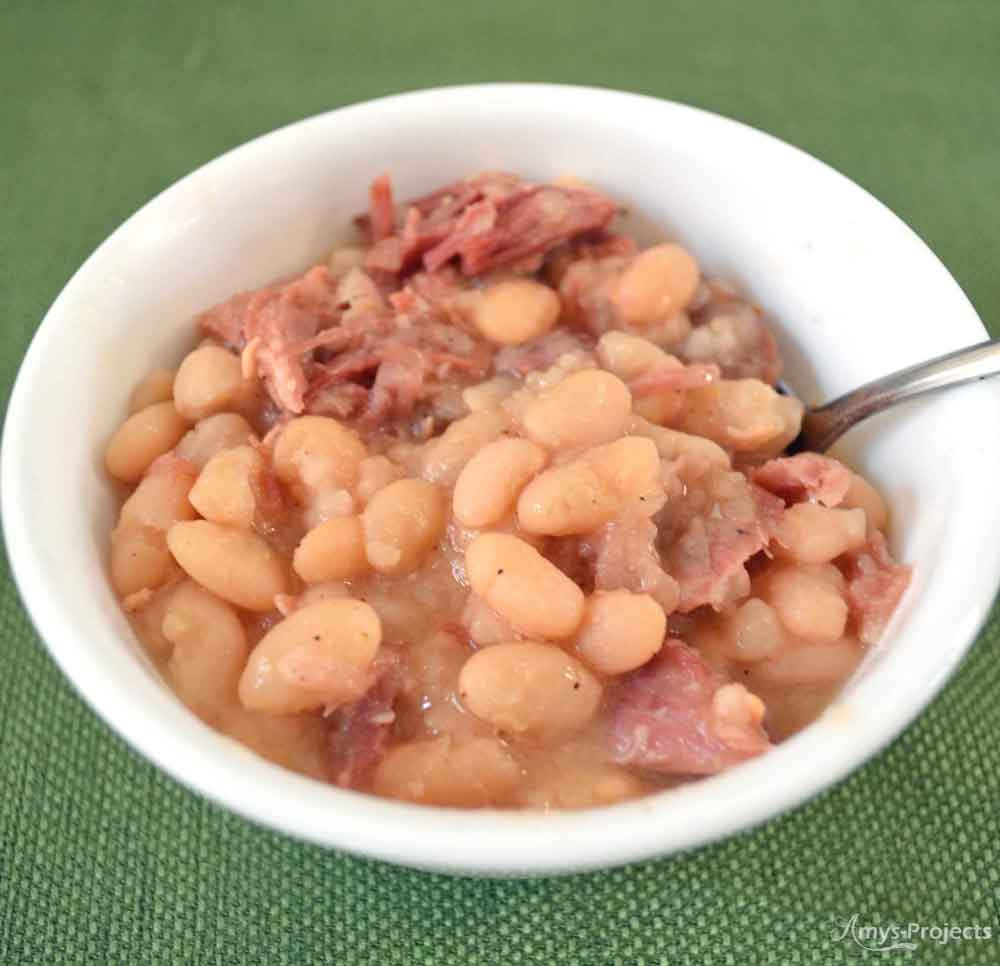 Ham and beans is such a simple dish, and a good comfort food. It's my husband's favorite way to finish up a ham, since it uses the ham bone and pieces. He loves to spice up the soup with his favorite hot sauce, I like it how it is. This easy Ham and Beans recipe is a new years tradition at our house, a little superstition to ring in good luck for the new year. It must be a southern thing.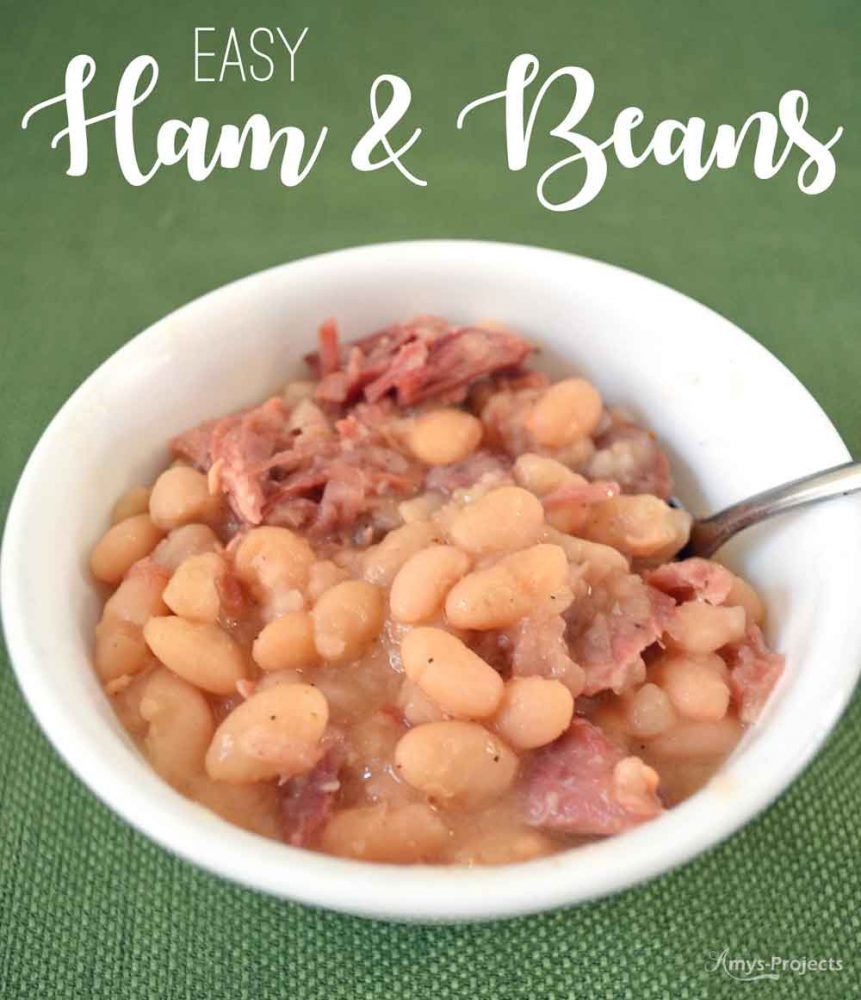 Easy Ham and Beans Recipe
1 lb Great Northern Beans, dry
1 lb Ham Bone
1 Onion
1 Tbs butter
Salt, to taste
Pepper, to taste
5 1/2-6 cups of Water
Hot Sauce, optional to taste
Chop onion and saute in butter over medium heat until the onions are lightly translucent.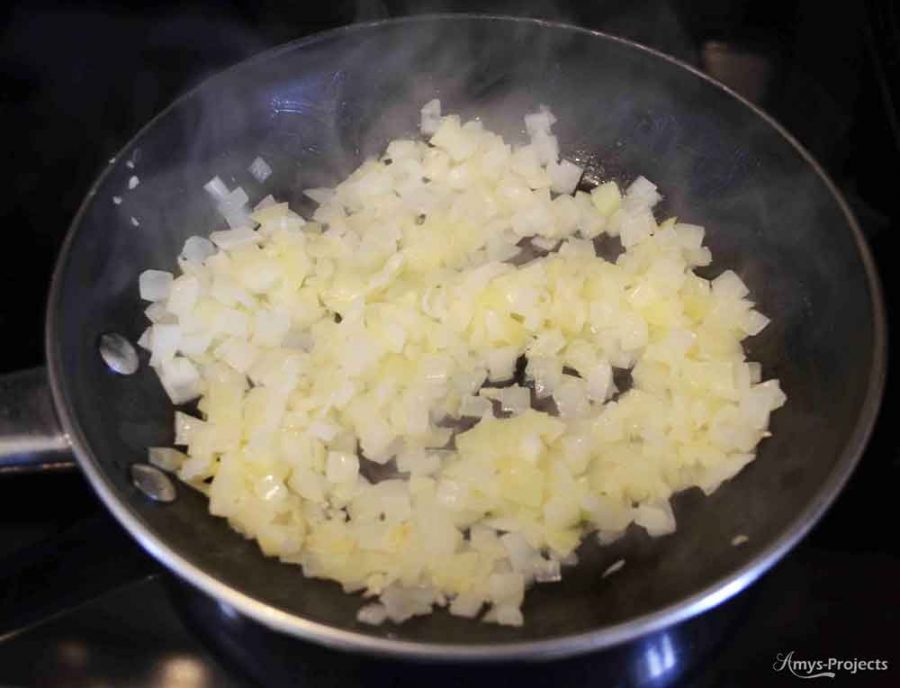 Rinse beans in water and remove any pebbles. Place beans, onions, ham and water in crock pot. Season with salt and pepper. Cover and cook on low for 8 hours.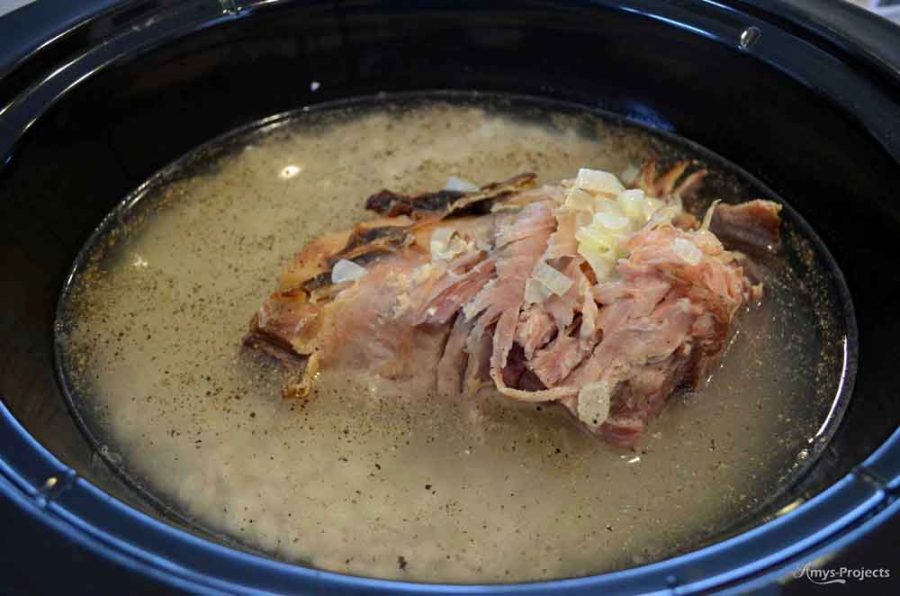 Remove the ham bone from the crock pot and pull off the meat, and cut into bite sized pieces. Put the ham back into the soup and stir together. Add more salt and pepper if desired. To add a kick, spice up your ham and beans with hot sauce.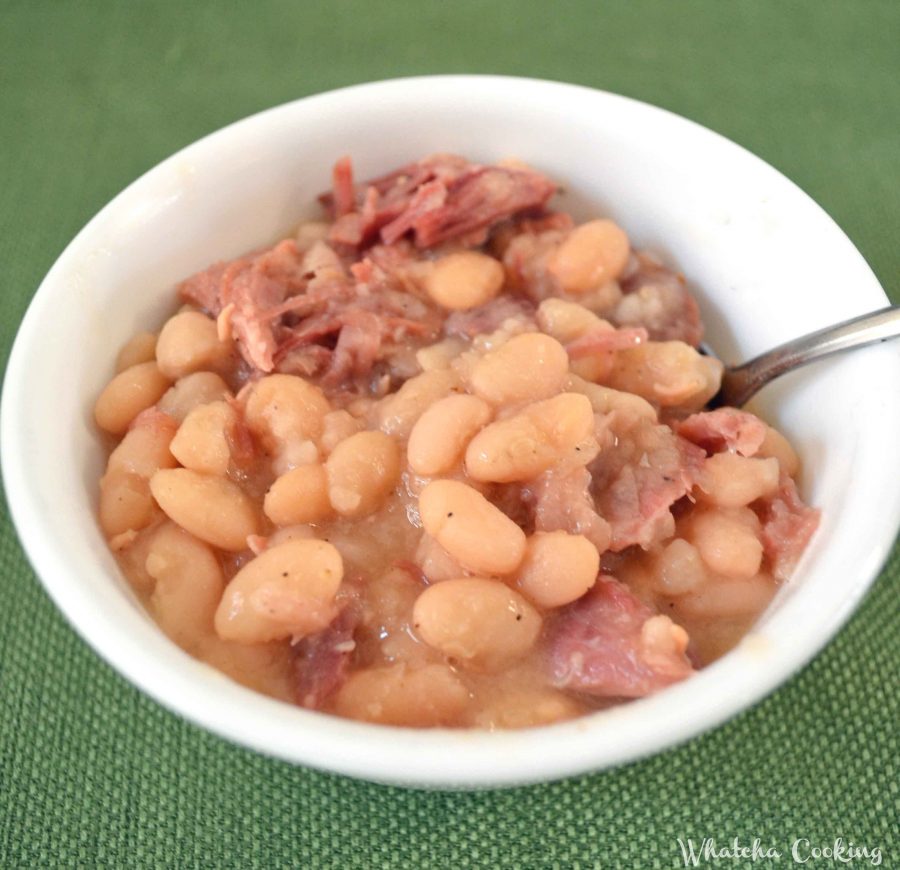 Enjoy your ham and beans! Pin it for later.