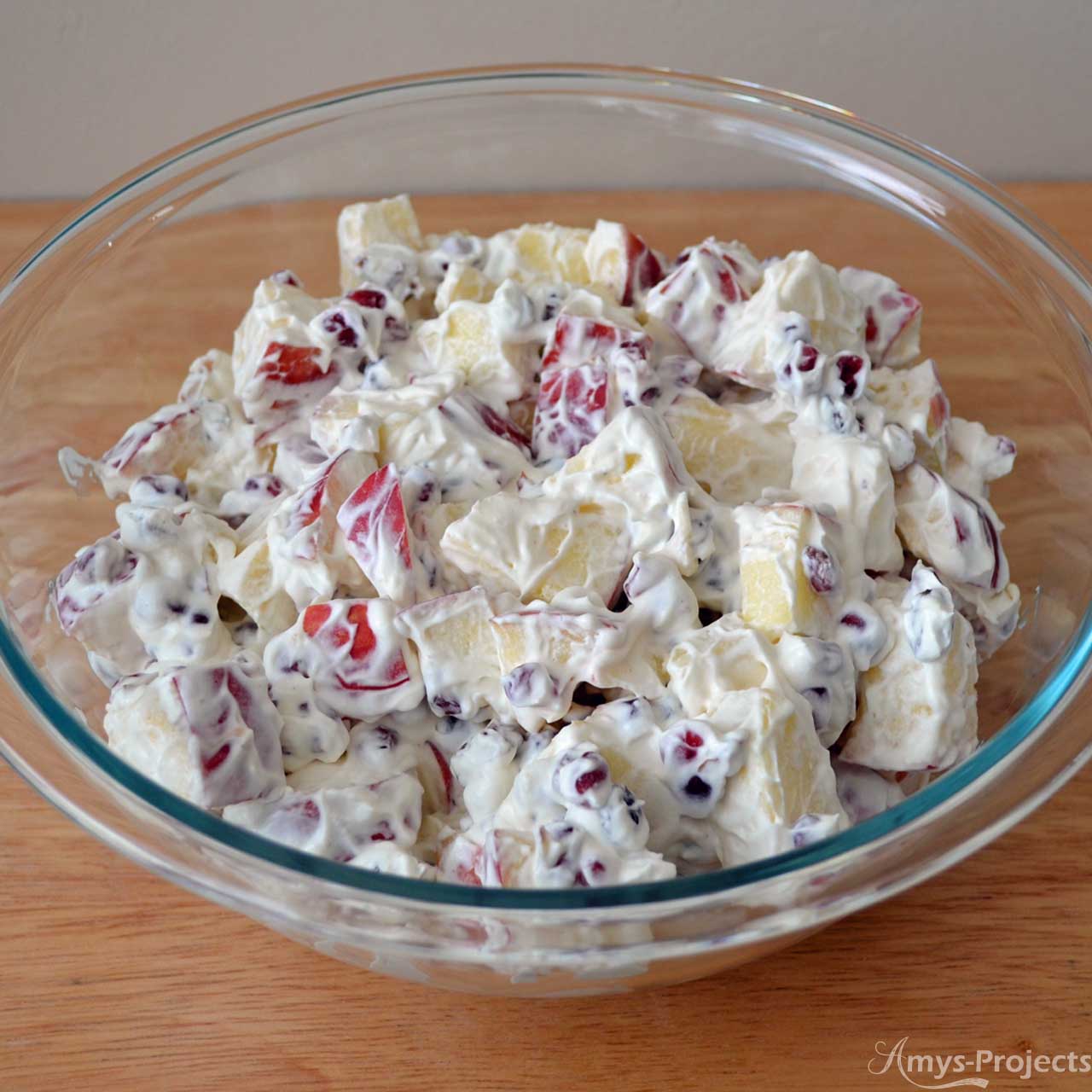 I love it when pomegranates come into season, because that means my Aunt will bring Dixie Salad to family parties. My Aunt grew up in St. George, also known as Utah's Dixie. This is one of her recipes from back home that we surely love. The salad is very simple, it's made from apples, pomegranates, raisins, pecans and sweetened cream. That's it, but it is bursting with flavor in every bite. Make sure to serve it cold, and it will be so refreshing.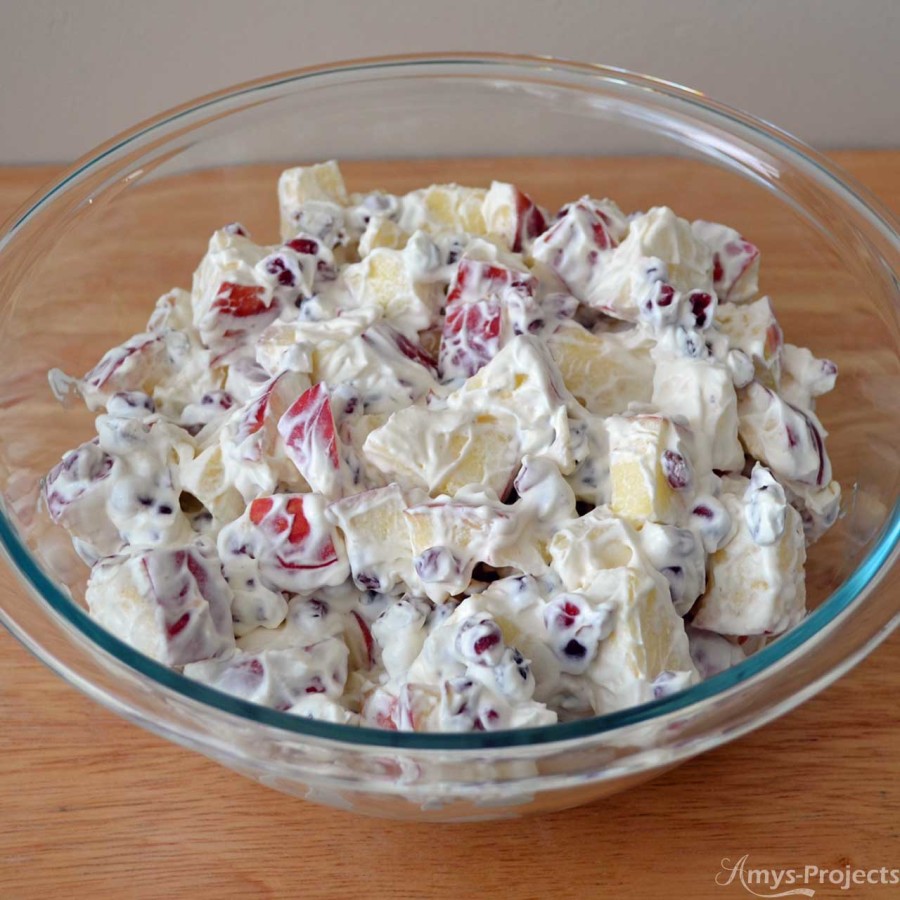 Depending on how picky your crowd is, you can leave out the raisins and/or pecans, and it is still delicious.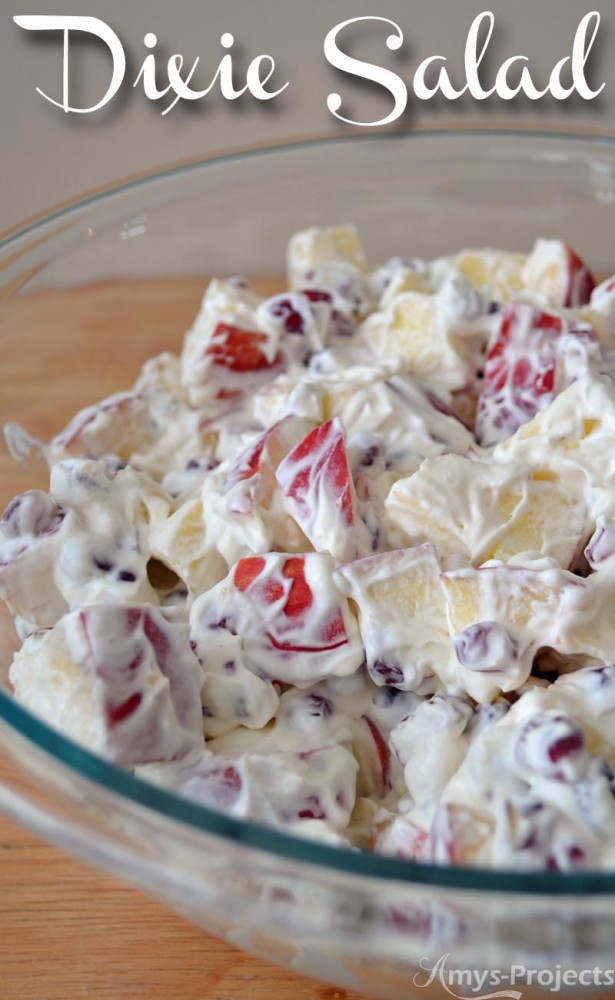 This recipe is for a large bowl of salad for parties. For my family of 4, I cut it down to 1/4 and there is still PLENTY with leftovers.
Dixie Salad – Small version (as seen in the photo)
1 Pomegranate, shelled
2-3 Apples, cored, sliced and diced
1/4 cup raisins
1/4 cup pecans, chopped
1/2 pint whipping cream
1/4 cup sugar
1/2 tsp vanilla
Shell the pomegranate. Chop the nuts. Wash, core, slice and dice the apples. Toss the pomegranate seeds, apples, nuts and raisins together in a bowl. Whip the cream until stiff peaks occur and add in the sugar and vanilla, whip until incorporated. Fold the cream into the apple/pomegranate mixture and serve immediately.
[yumprint-recipe id='2′]
Linked to: savvysouthernstyle